Mr Bags
Grey Mailing Bags - Poly Mailers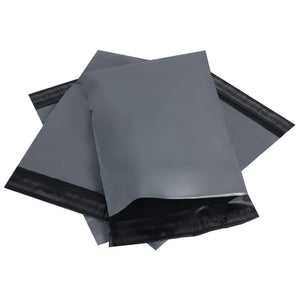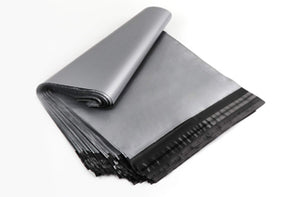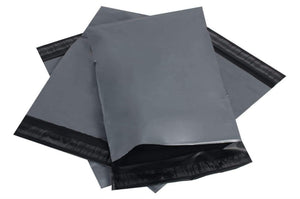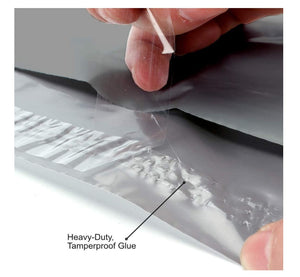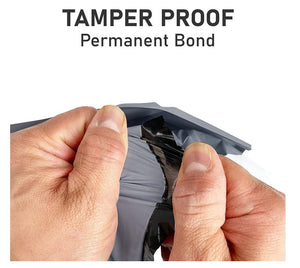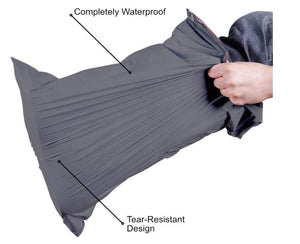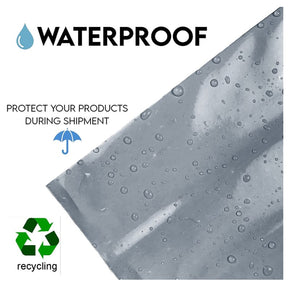 Mr Bags
Grey Mailing Bags - Poly Mailers
Regular price
Sale price
$10.00
Guaranteed safe & secure checkout


Mailing bags crafted from polythene are a testament to the perfect fusion of practicality and eco-friendliness. If you're on the hunt for an optimal shipping solution, look no further.
There are numerous benefits of polythene mailing bags. These bags are very durable and will protect your items during shipping. They can be used to mail fragile jewellery or important documents with confidence.
They act as a shield against moisture, keeping the contents dry even during a downpour or in damp environments. They can also endure high pressures and have a high melting point.
Dust and debris are also kept at bay, ensuring that your goods reach their destination in the same pristine condition they were sent. What's more, these mailing bags are impressively lightweight, making them an efficient and cost-effective choice for shipping.
Available Sizes of Poly Mailers


We offer an array of sizes to cater to diverse mailing needs. Our mail sacks come in the following dimensions:
4.5x7 inch (or approximately 11.4x17.7 cm)
6.5x9 inch (or approximately 16.5x22.8 cm)
9x12 inch (or approximately 22.8x30.4 cm)
10x14 inch (or approximately 25.4x35.5 cm)
12x16 inch (or approximately 30.5x40.6 cm)
13x19 inch (or approximately 33x48.3 cm)
Eco-Friendly Postage Bags
While these mailing bags are made of polyethylene, a common misconception is that they're harmful to the environment. In reality, due to the thinness of the polythene sheet used and the energy efficiency to make them, these postage bags are often more eco-friendly than many alternatives. Their slim design means they require fewer recycling materials and are recyclable. We understand the importance for small businesses to use environmentally friendly packaging bags, the same goes for grip seal bags.
Whether for personal or business use, these parcel bags cater to diverse needs. From sending personal gifts to a friend overseas to delivering fashion items for e-commerce ventures, these bags are up to the task. Especially when it comes to mailing bags for clothes, polythene bags preserve the garment's quality, ensuring customers receive their orders in impeccable condition. See our blog on why use poly bags for more information.
Choosing Mr Bags: Your Premier Packaging Supplier
If you're considering partnering with a packaging supplier, Mr Bags is a name that stands out. Alongside our renowned polybag products, we pride ourselves in offering kraft paper solutions. From paper party bags to sweet bags, our diverse range caters to various packaging needs. And here's the cherry on top: orders over £30 enjoy free next-day delivery, ensuring your packaging solutions are with you promptly.
While packaging may seem like a mundane aspect of shipping, the right choice can elevate the entire experience. Polythene mailing bags, with their plethora of benefits and eco-friendly credentials, are undeniably a top pick. So, the next time you want to send something, whether personal or for business, remember that these bags promise efficiency and protection.
Similar products
Customers who viewed this item also viewed