Mr Bags
Clear Packing Tape, Clear Parcel Tape 48MM x 92 Meter's (100 Yards)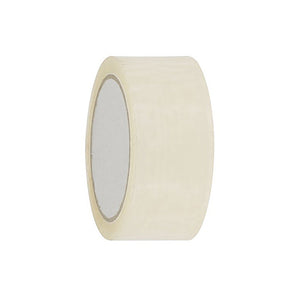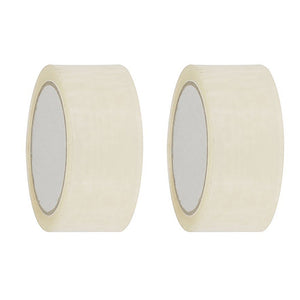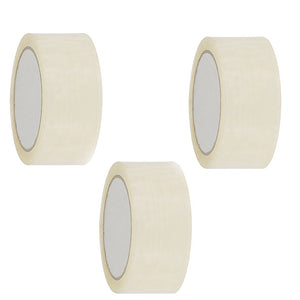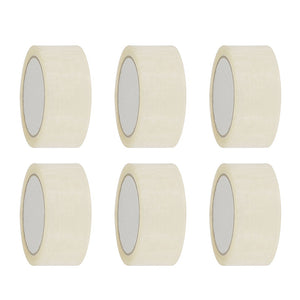 Mr Bags
Clear Packing Tape, Clear Parcel Tape 48MM x 92 Meter's (100 Yards)
Regular price
$7.00
Sale price
$4.00
Save $3
Save $7
Save $9
Save $26
Guaranteed safe & secure checkout
Clear Packing Tape 48MM x 92 Meter's (100 Yards) 
Introducing our superior Clear Parcel Tape, the ultimate solution for secure and efficient packaging! While most brands offer a standard roll of 66 meters, our Clear Parcel Tape sets itself apart with an impressive length of 92 meters. With 40% more tape per roll, you'll have plenty to handle all your packaging needs. Crafted from high-quality biaxially oriented polypropylene (BOPP) and measuring 50 microns in thickness, our Clear Parcel Tape provides exceptional strength and reliability.
Discover the exceptional features and benefits of our Clear Parcel Tape that make it the ideal choice for all your packaging requirements:
Extended Length for Added Convenience: With 92 meters of tape per roll, our Clear Parcel Tape offers a generous amount that ensures you have enough tape to seal numerous packages. This extra length reduces the need for frequent tape changes, saving you time and effort during the packaging process.

Unparalleled Stickiness: Our Clear Parcel Tape features a super sticky adhesive that firmly secures your packages. This robust adhesive ensures a strong bond between the tape and various surfaces, providing reliable sealing that withstands the rigors of shipping and handling.

Exceptional Clarity: Designed to be transparent, our Clear Parcel Tape allows for clear visibility of important package information, such as addresses, labels, or any custom markings. This ensures easy identification and reduces the risk of mis delivery or mishandling.

Versatile and Reliable: Our Clear Parcel Tape is suitable for a wide range of packaging applications. Whether you're sealing cardboard boxes, poly mailers, or envelopes, our tape delivers outstanding performance, ensuring your packages are well-protected throughout their journey.

Quick and Easy Application: Our Clear Parcel Tape is designed for easy and efficient application. It unwinds smoothly from the roll, allowing for swift and hassle-free sealing. Its excellent adhesion properties ensure it sticks securely to various surfaces, providing immediate protection to your packages.

Durability and Strength: Crafted from high-quality biaxially oriented polypropylene, our Clear Parcel Tape is built to withstand the demands of shipping and handling. It resists tears, punctures, and abrasions, offering robust protection to your packages against potential damage during transit.

Wide Range of Uses: Our Clear Parcel Tape is suitable for various shipping needs, whether you're packaging items for personal use, e-commerce businesses, or commercial operations. It is a versatile solution that ensures your packages remain secure, no matter their size or contents.
Invest in our high-quality Clear Parcel Tape to streamline your packaging process and enhance the security of your shipments. With its extended length, superior stickiness, and exceptional clarity, our tape guarantees a professional and reliable packaging solution.
Order your roll of Clear Parcel Tape today and experience the difference it makes in ensuring safe and efficient deliveries.
Similar products
Customers who viewed this item also viewed