Mr Bags
Candy Stripe Pick n Mix Sweet Bags, Pack Of 100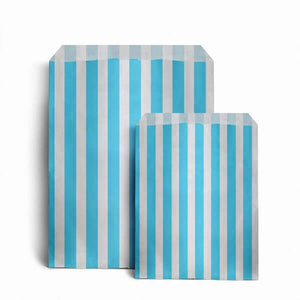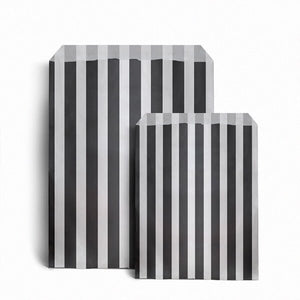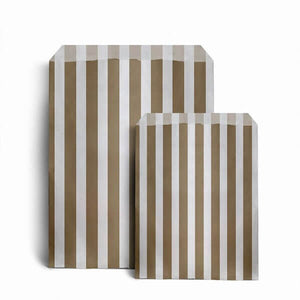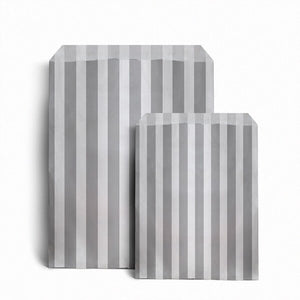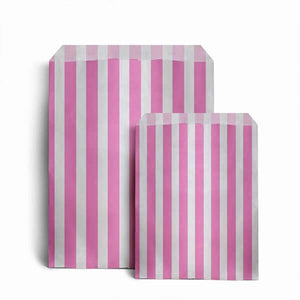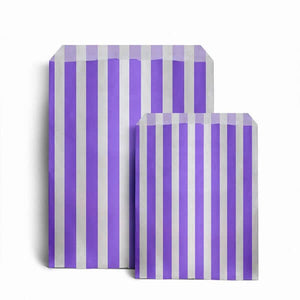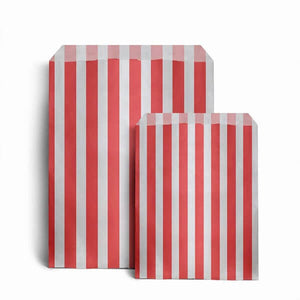 Pick N Mix Sweet Bags: Your Birthday Party Essential
When it comes to sweet indulgences and delightful treats, our sweet bags are the essential choice. These bags are just the right size and have a timeless candy stripe design. They make enjoying treats feel special and bring back memories of visiting sweet shops during childhood.
We offer two sizes of paper bags; XSmall (13 x 18 Cm) and Small (18 x 23 Cm). These can meet all your needs and hold different types of things.
Quality isn't just in the sweets but also in the packaging. Our candy stripe bags boast a robust 36Gsm quality, ensuring they can handle an ample mix of your favourite treats. For those familiar with the imperial system, these translate to sizes of 5x7 Inches and 7x9 Inches.
Indulge in Nostalgia with Pick and Mix Sweet Bags
Bring back the excitement from your childhood by making your pick and mix sweet bags. Maybe you need sweets packaging for your events. Keep in mind our small bags for sweets. And to sweeten the deal even more, we offer free delivery for orders over £30. Take the stress away from planning parties, fill the bags with treats or party bag fillers and enjoy yourself.
Simply fill your chosen bags with your preferred treats and enjoy the happiness they bring!
If you're planning a kids birthday party or want to just enjoy some sweets, these bags are ideal for the occasion. They are the ideal sweetie bags for parties, ensuring your guests have a little something to remember the day by. They are perfect party bags for sweets during events and are always a hit. If you own a sweet shop or offer sweets delivery, these paper sweet bags will add nostalgia.
Enhance Your Big Day with Wedding Sweet Bags
Wedding sweet bags are a great way for couples to add a charming and sentimental touch to their special day. These bags not only make the wedding sweet table look better, but they also give guests the opportunity to take home some tasty wedding favours. This helps to preserve the memory of the occasion for a bit longer.
Whether you're planning to fill them with retro sweets or bespoke treats, each sweet bag captures the essence of your special day. Crafted from quality materials, these paper party bags are not only stylish but also durable. For those seeking a more minimalistic approach, small paper bags are available, offering elegance in simplicity, making your wedding day even more memorable for all the right reasons.