Mr Bags
Pick n Mix Sweet Bags, Pack Of 100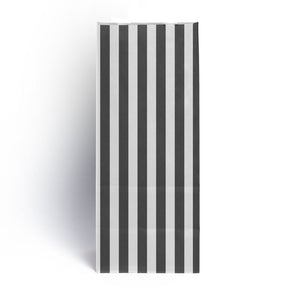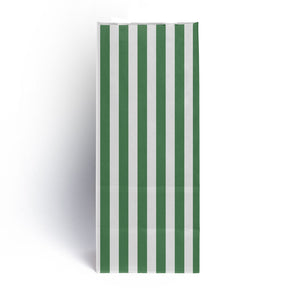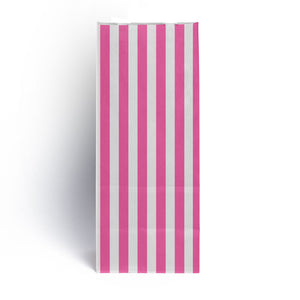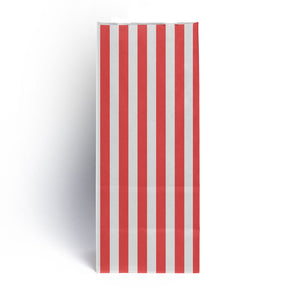 Pick n Mix Sweet Bags: A Trip Down Memory Lane!
Whether you're reliving your childhood or creating new memories, our pick n mix sweet bags are the perfect companion for every sweet tooth out there. Crafted to perfection, these bags encapsulate the essence of joy, one candy at a time.
Our pick n mix bags are made from 60gsm kraft paper featuring a vibrant stripe design available in various colours. They are available in the following size:
120 (W) x 70 (D) x 240(H)mm
For Birthday Parties:
Celebrate the special moments in life with a sprinkle of nostalgia. Make your birthday party even sweeter with our hidden gem: the sweet bags. Fill them with retro sweets or the latest candy delights and watch as your guests' eyes light up with joy, one bag at a time. Let our sweet bags be the perfect addition to your celebration as the balloons rise and the birthday cake takes centre stage.
Baby Shower Delights:
Preparing for a little one on the way? Dive into a world of creativity with our pick n mix bags. You can use these kraft bags to add a fun and sweet touch to your baby shower. They're perfect for filling with colored candies or jelly sweets to reveal the gender or just add some sweetness to your event.
You can also find other baby shower decorations and innovative ideas to make your event extra special. They are more than just sweet paper bags; they are pouches of happiness waiting to be discovered.
Movie Night Essentials:
Settling down for a movie night? What better way to enjoy your favourite films than with your own create your own pick and mix pouches? Whether you're a fan of candy sweet or prefer a handful of jelly sweets, our bags are the ideal choice. The rustling of the paper bags for sweets adds to the excitement, making every scene even more thrilling.
Moreover, these bags aren't just for personal use. If you run a business like a sweet shop delivering sweets or host regular movie nights, these pick n mix bags are essential. Whether they are pic n mix favourites or a curated collection of retro sweets, the joy of choosing and mixing can't be underestimated.
Available in a range of designs, including the classic sweet packet look and eco-friendly kraft bags, our range of pick n mix bags are both versatile and stylish. So, whether you're planning to relive childhood memories or are looking for pouches for your bags of sweets, these are the ideal choice.
With us, every candy experience becomes a journey back in time, one sweet bag at a time.